Please read & share Freddy's story on his page 'Freddy's Fight for a Future'.....he needs YOUR help!
​Owning a Rottie is a privelege not a right!
Watch this space for new rehabed Rotties coming soon..
---
All medical records are available from our vets for any of our dogs that are up for adoption, upon request.
Tripp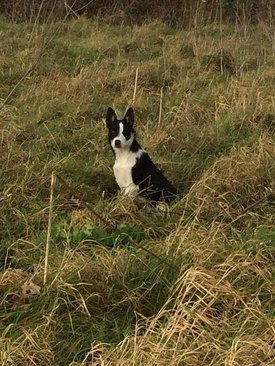 Hi everyone, I'm a Nottweiler aka Tripp. I am 7 months old, microchipped & fully vaccinated & when I am old enough I will also be castrated.
'He's not a Rottie' I hear you all say.....nope, I'm a Welsh Collie!! I came into Rottie Rehab in November 2016 with my bestest mate who is a Rottie but he's now been rehomed. Noooo I'm not upset because when I moved in I became really good pals with a chap called Freddy who I still play with every day....jumping on his head is always fun. So I was happy for my other mate to go live with other Rotties. Plus I have so much energy, I need different things to a Rott, I need lots more exercise & I need lots of mental stimulation.....I would make an ideal agility or Flyball dog. I'm obsessed with tennis balls when I'm out on a walk but if we don't take one with us I love to run around chasing new sniffs or birds. In the evening though I am happy to curl up on the sofa for snuggles & I do like to snuggle up in your bed too. So if you are a Collie experienced family & especially if you do fun stuff like agility, please can I come & live with you. I promise I will be a very good boy & make you smile every day.
I can't answer the phone so please call me via the humans at Rottie Rehab on 07786 442455
---
Diesel2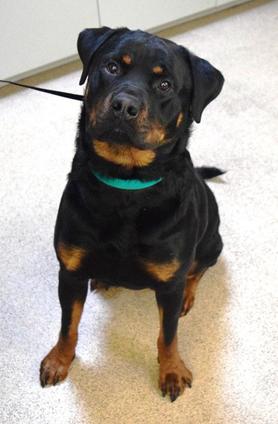 Hi everyone, my name is Diesel. I am 2 year old, castrated, microchipped & fully vaccinated. I'm a very enthusiastic boy & I love my toys although I do need a bit more training so I can remember not to get too carried away with my bounciness!!
I am coming into Rottie Rehab next week from London so watch this space for my update.....
If you would like to put your name down to meet me please call the lovely people at Rottie Rehab on 07786 442455
---