​Owning a Rottie is a privelege not a right!
Watch this space for new rehabed Rotties coming soon..
---
All medical records are available from our vets for any of our dogs that are up for adoption, upon request.
Max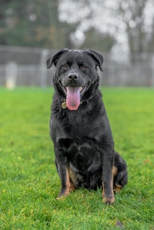 On behalf of Bath Dogs & Cats Home.......
Meet Max, he is a 7 year old male Rottie who is castrated, fully vaccinated & microchipped.
Max is looking for a gentle home - he has arthritis and hip displasia so needs care and a quiet life. The dogs home will continue to help with medication and veterinary support, so please dont let this put you off adopting this gorgeous boy.
Max is an independent boy but who likes your company and would enjoy a settled home. He is happy being quiet in the same room as you, just hanging out.
He is clever and enjoys training sessions, making a real bond with his owners this way. He knows lots of tricks!
Max loves his tennis balls, sometimes a little too much and will happily chew them up!
Because of his health he can understandably be worried by rough handling, being leant on and other dogs approaching when he is on lead and can't get away. Any children should be teenagers +
Max is a lovely dog looking for a special home to take care of him.
If you think you have a Max shaped hole in your life please call Laura Davey at Bath Dogs & Cats Home direct on 01225 750196
---
Mia & Kai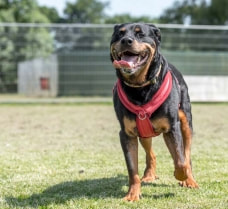 Behalf of Bath Dogs & Cats Home.......
Mia is 9 years young, she is spayed, fully vaccinated & microchipped. She is a very friendly and cuddly girl. Mia has some problems with her legs, being an older lady now, so either takes very short walks or just a potter around the garden.
She is not good with other dogs apart from Kai (German Shepherd) who is her best friend, they can be homed together. When out and about Mia does wear her muzzle well and plods along nicely next to you.
She can live with young children, as long as they can understand to be gentle with Mia's sore back legs. She has lived with cats before and will make such a loving pet. Can you give Mia a loving home to see out her golden years in a warm comfy house.

---

Mia's best friend.......
Kai is 8 years old. He is a friendly boy and also a cuddler and loves to lie beside you on the sofa. He loves walks and gets excited - we give him a toy to hold as we harness him up.
He is strong on the lead and needs to be walked in quiet areas as he is reactive to other dogs. He would benefit from being muzzle-trained to keep everyone happy. However he could live with his canine pal Mia as they are best friends, they can be homed together.
He is not in great condition at the moment but is recovering well and is being really well-behaved with his medicinal baths and ear treatments.
He can live with children, as long as they can understand to be gentle with Kai's sore skin and ears. He has lived with cats before and will make a fab pet. Please give this handsome fella & Mia a home for Christmas.
Please call Laura Davey at Baths Dogs & Cats Home directly on 01225 750196 to find out more about these gorgeous dogs. Thank you
---